Clinical Research Division of Jean PERRIN Comprehensive Cancer Center
About us
Clinical research makes it possible to develop new treatments or protocols for the direct benefit of patients. At present, this is the only way to access therapeutic innovation as soon as possible.
The Clinical Research Division's missions are divided into two activities:
promotional activity: design, implement, analyze and promote clinical research trials,
Investigation activity: study the feasibility of trials, select, set up trials, include and monitor patients.
The CRD helps researchers set up all research, interventional or not, database management, project development, promotion or co-promotion of projects. Clinical research has an authorization for a research site involving the human person. This authorization is essential for setting up and carrying out clinical research protocols.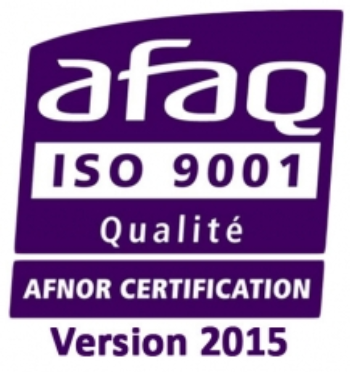 As part of a continuous quality improvement process supported by the Center, the DRC is also ISO 9001: 2015 certified (for the clinical trial management and investigation parts), an internationally recognized standard. This label is a guarantee of a high level of quality and safety in the organization of clinical trials.
Expertise
Writing and submission of projects to regulatory authorities, responses for grant research, statistical analyzes, writing and submission of articles.

Our services
Through its multidisciplinary approach, clinical research contributes to the 3 missions of the Jean Perrin Comprehensive Cancer Center:
Care - evaluation of practices.
Research - development of new therapies.
Teaching - participation in the training offer for medical, MSc or PhD students, thesis and postgraduate training.
Some of our achievements
The Clinical Research Division is particularly involved in research on breast, ovarian, lung, upper aerodigestive tract and central nervous system cancers. Key Figures:
134 open interventional trials including 11 promoted by the Jean PERRIN Comprehensive Cancer Center ; 584 enrolled patients,
42 non-interventional trials ; 1948 enrolled patients,
83 international publications,
2 PHRC obtained by the unit:

STEP : phase II study designed to assess 6-months local control after pre-operative stereotactic radiosurgery (SRS) for patients with brain metastases.
NANO-GBM : phase I/II clinical trial evaluating the association of AGuIX nanoparticles with radiotherapy plus concomitant Temozolomide in the treatment of newly diagnosed glioblastoma.
Training
DIU-FIEC training.
DIU-FARC training.
DIU-data management training.
Medical or PhD thesis.
Scientific traineeship for CRA or MSc studients.
Partnerships
Some of our partnerships with pharmaceutical industries and academic promoters :
ECS-Progastrin®, Société Echodia, Cosmétosources, Grands Thermes of La Bourboule, EISAI, XenTech, GREENTECH S.A., ELIVIE, Agendia, Hologic, Biocodex (fournisseur Circadin), ClinInfo (eCRF), BAYER, Illumina, NHTheraguix, STORZ, Lilly.
University of Clermont Auvergne (INSERM UMR1240 IMoST, CNRS UMR 6533 LPC), University Hospitals of Clermont-Fd and Lyon, PARCC-ARA, CNETh (french National Council of hydropathic establishments), CRNH (Human Nutrition Research Center of Clermont-Fd), INRAE (French National Research Institute for Agriculture, Food and Environment), INCa (French National Cancer Institute).
Contacts
Clinical trials coordinator
Access to the service
The Jean PERRIN Center is accessible:
by tram: line A, stop "CHU Gabriel Montpied" or "St-Jacques Loucheur"
by bus: line 8, "Montalembert" stop or "CHU Gabriel Montpied" stop
by bike: station C Vélo at the "CHU Gabriel Montpied" tram stop
by car or taxi: paid parking at the back of the Center, access from Montalembert street.
If you come from the "CHU Gabriel Montpied" stop, you can cross the hall of the CHU to access the building of the Jean PERRIN Center.
Address
Division de Recherche Clinique
Centre Jean Perrin
58 rue Montalembert,
63011 Clermont-Fd Cedex 1